Axu
Hey everyone,
Just a quick hotfix this time for a couple issues noticed with some quests. I've also started on a new dialogue option that allows you to better interact with select NPCs. Here's a quick example: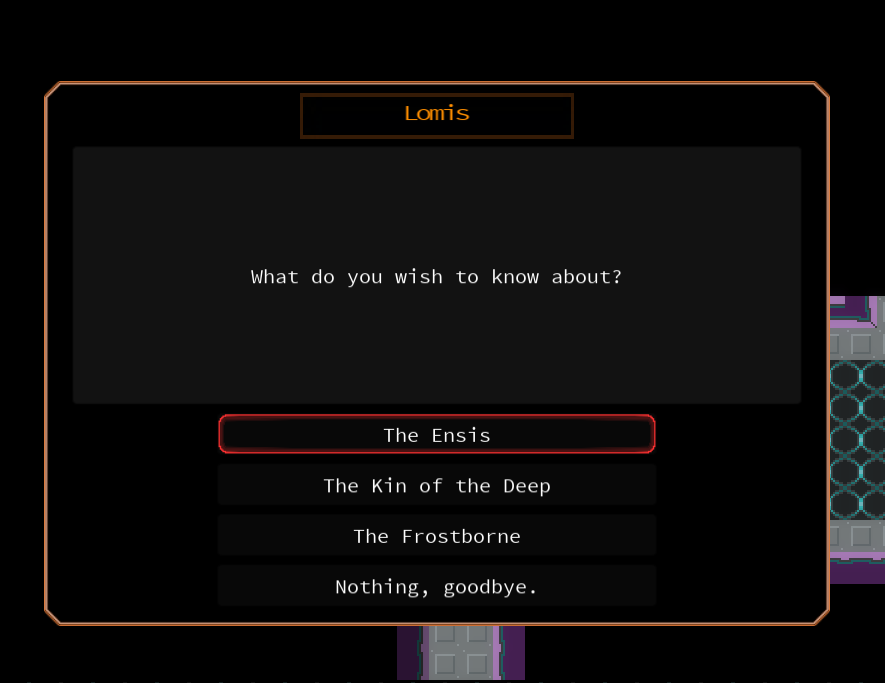 Cheers,
Matt (Cynapse)
CHANGELOG:
Added an "Inquire" dialogue option, which allows you to ask specific NPCs questions.
Arena quests, upon defeating all baddies, properly remove the stair blocker.
Ensis quests to kill Kin champions have a coordinate destination again.
Items that change sight range (other than torches) properly give their bonuses.
Edited dialogue for a few quests.
Fixed some errors with some pre-made maps.